News
29th November: "GurdyBird's Yule Tides: Parte the First" released!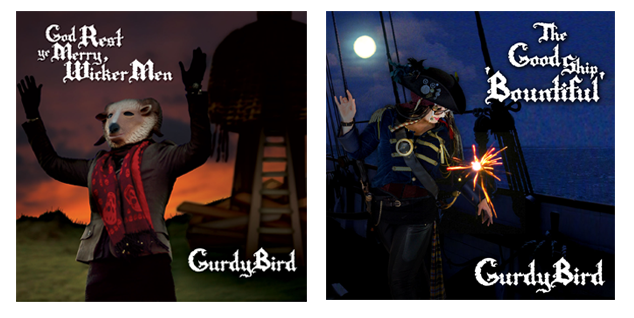 Introducing the first installment of festive tunes that will have sequels over time. Included is a what happens when GurdyBird reworks a particular tune and infuses it with the spirit of the procession from "The Wicker Man", also a new original composition about a ship crewed by heavenly beings, an original piece taken from "Different Ships, Different Long Splices", written for The Glorious Company of the Egyptian House, in Penzance for the Montol celebrations in mind, and a freebee soundtrack to the trailer and end credits for the upcoming video, currently being lovingly handcrafed, featuring the samples from the donated footage of Miss Von Trapp, Fey Pink, Martin H Wattinger, Titi von Tranz, Carol Tanner, and Venus de Vilo over a GurdyBird backing! Yowza! Streaming from the music tab on this website, and available for purchase in dowload form via my Bandcamp Page
11th October: The Rogues Gallery, The Barnfield Theatre Exeter
Really had a fantastic time on my first theatre staged set, sharing the bill with some of the most creative acts the South West has to offer. Massive thank you to the wonderful audience who clapped along to my tunes and roared the house down for each act and also to Jay "The Rev" Hadland and the Theatre for having us! Can't wait for the next one in March! Photos by 01 Paul Betowski, 02-05 Virtual Image. More can be seen here.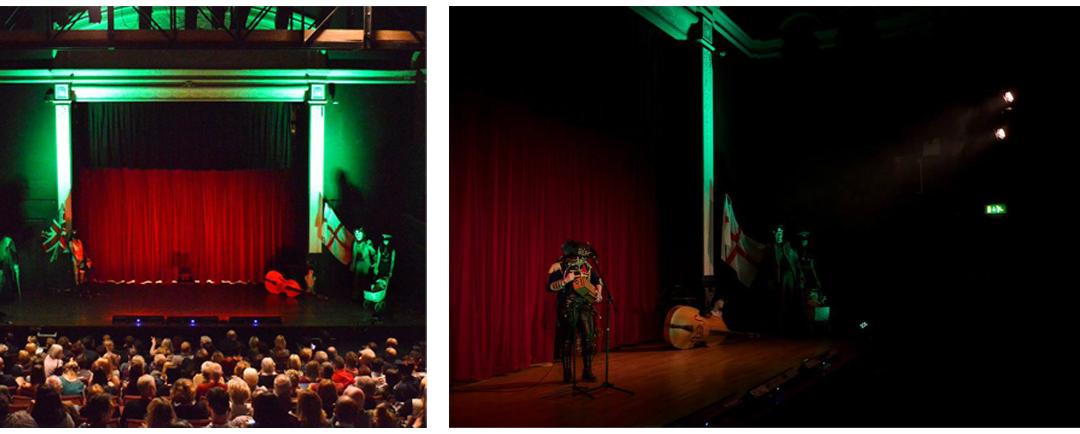 GurdyBird at the Barnfield Theatre from Tamsyn Swingler on Vimeo.
18th September: Album Release
It's been done! The album is finished! And available for purchase in it's physical form and/or digital download through Bandcamp via Paypal. I'm also hawking 38mm badges in 4 different designs and if you buy a CD version you get a badge of your choosing for free! Big thanks to My family for their support through all this, to Paul for all his artwork and mixing, my brother Ian Widgery-Webber for mastering the tunes, and to all of my friends and fans who helped me actually see this through! You rock!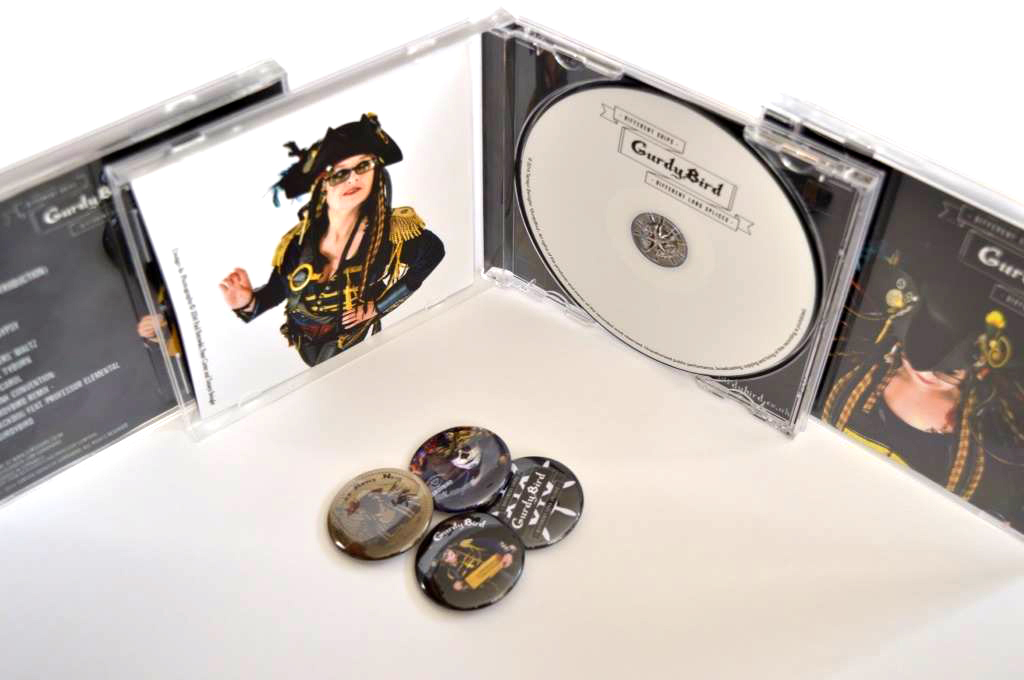 20th September - The Rogues Review. An intimate fundraising gig for The Hall in Stepcote Hill in Exeter. A relaxed and fun evening involving Luna L'amour, Miss Von Trapp, The Copperfield Ensemble Project, Angelique Dominique and myself. Luxurious raffle, rude jokes, fun, singing along and getting a steampunk march on!
18th September-Bob Devereux's Big Frug Number 1 for St Ives September Festival. An acoustic performance with a number of taleneted singers, musicians, poets, and a contact juggler!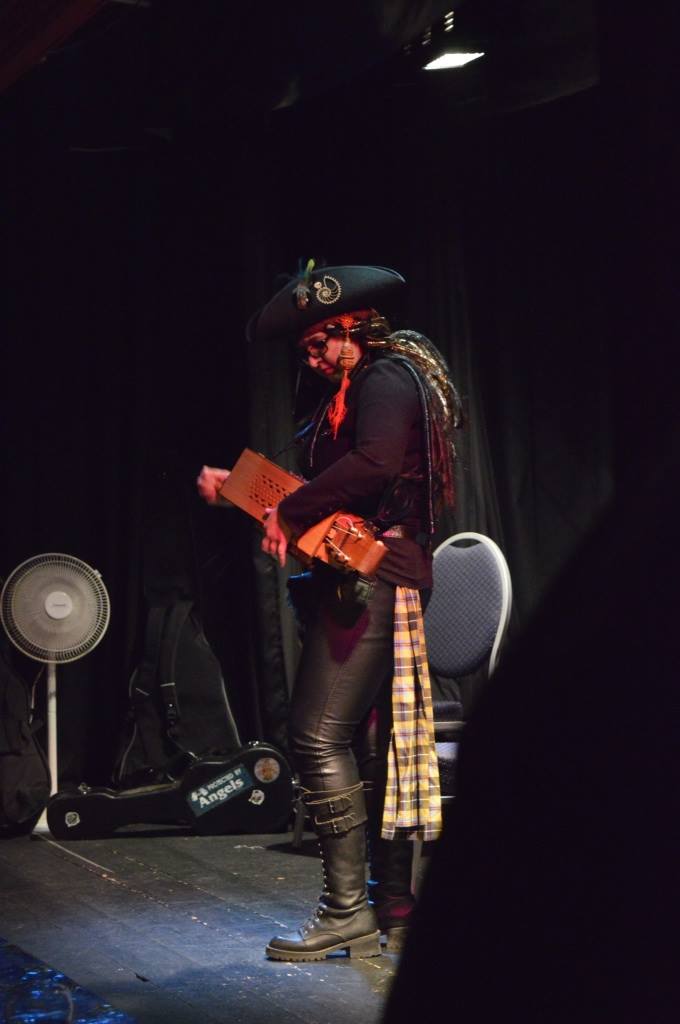 27th August-"Horatio's Carol" released
I was going to wait until the CD comes out but thought I can share another as there will be a couple of new ones on there I haven't released yet. I wrote this for a friend who revives ancient Cornish festivals and traditions. Hoping much will be explained soon!Link to audio in the music tab!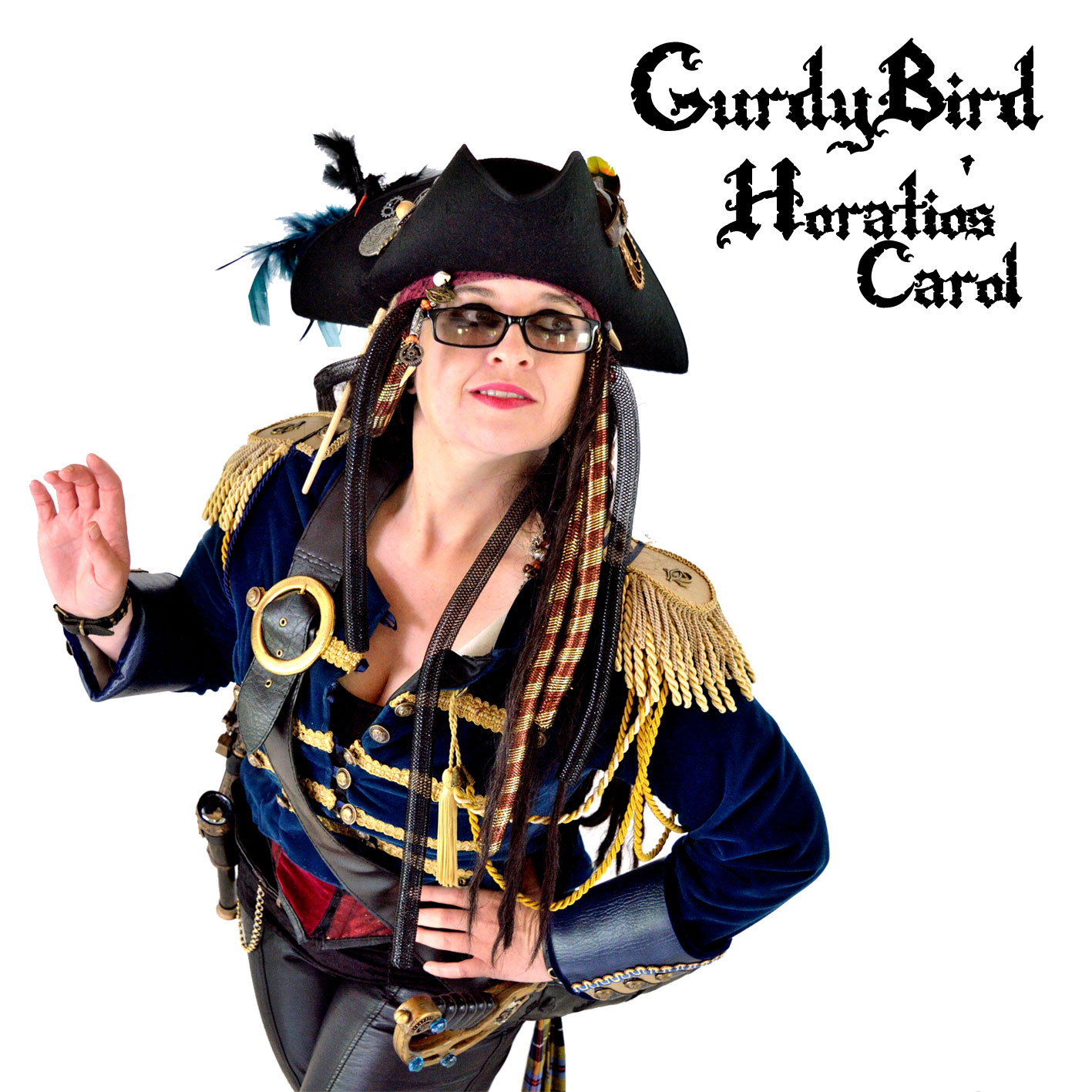 Hello all! I am aiming to get the nine tracks out into a physical CD form! I have just started work on compiling them, considering artwork, and the whole EP will be remastered by my brother, Ian Widgery-Webber. If you have are a supporter of my work, aside from being utterly grateful to you, I can email you the new remastered copies when they are done, and also if you have bought all my work so far you will get a deal with the physical CD if you would like that too. Just send me a message! Thank you again for your fantastic support of this independent muso!
21st August Pirate Day at Land's End
A day of roaming, playing, popping up in various places and meeting Pirate friends!
5th August Smugglers Day at Lands End
Here I roamed and had the privaledge to provide atmospheric background music for the stories of the phenomenal storyteller, Mark Harandon. Filmed by Paul, here are a few snippets from "The Tale of Jack Rattenbury".
22nd July
Lafrowda Day, St Just, 19th July
What a fantastically relaxed, creative day! I am thanking the universe for not raining like the report was forecasting! The parades are always full of fun and incredible sculptures full of the unexpected at Lafrowda! This years theme was "Lights, Camera, Action!" and there were so many fantastic and imaginative interpretations in terms of acts, costumes, shop windows and beautiful sculptures. I popped up throughout the day on the streets and stall areas and played as Sweeney Todd offering tunes and a shave to passers by, (one of which being R2D2.)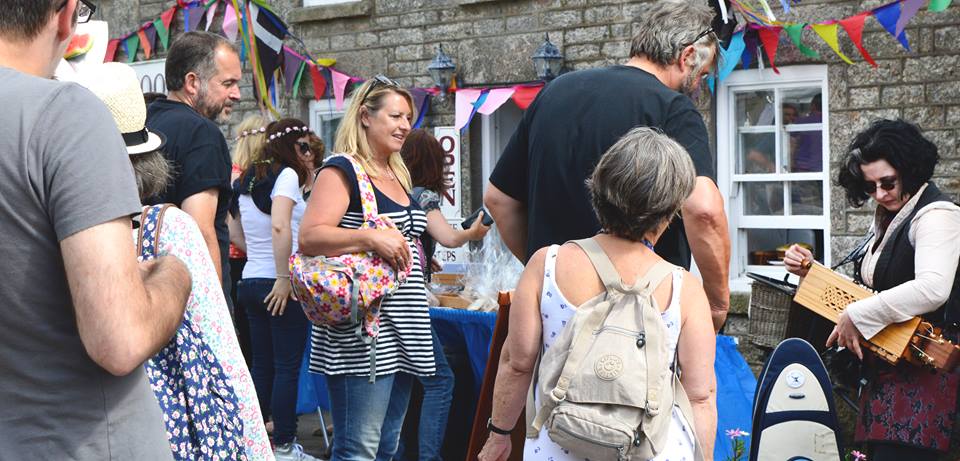 Photos in the collection so far by Peter Carter by Paul Betwoski, Len Davies and Alan Burton.
"Defiant 'til Tyburn" released, 12th July
I had been meaning to write a tune about the Tyburn Tree for a while now. It had started off as a waltz in reference to the three sides of it, but I decided to write a more heavy track from a condemned's point of view, the executional procession starting off from Newgate prison, being thrown roses by some spectators, being thrown rotten fruit and excrement from others, passing the taverns and The Church of the Holy Sepulchre and finally to the gallows itself. The condemned in this piece regrets nothing, and as a simultaneous folk hero and villan, meets the end in a most defiant manner.
Available to buy from the music section of this website and from my Bandcamp page.
Photograph by Peter Carter.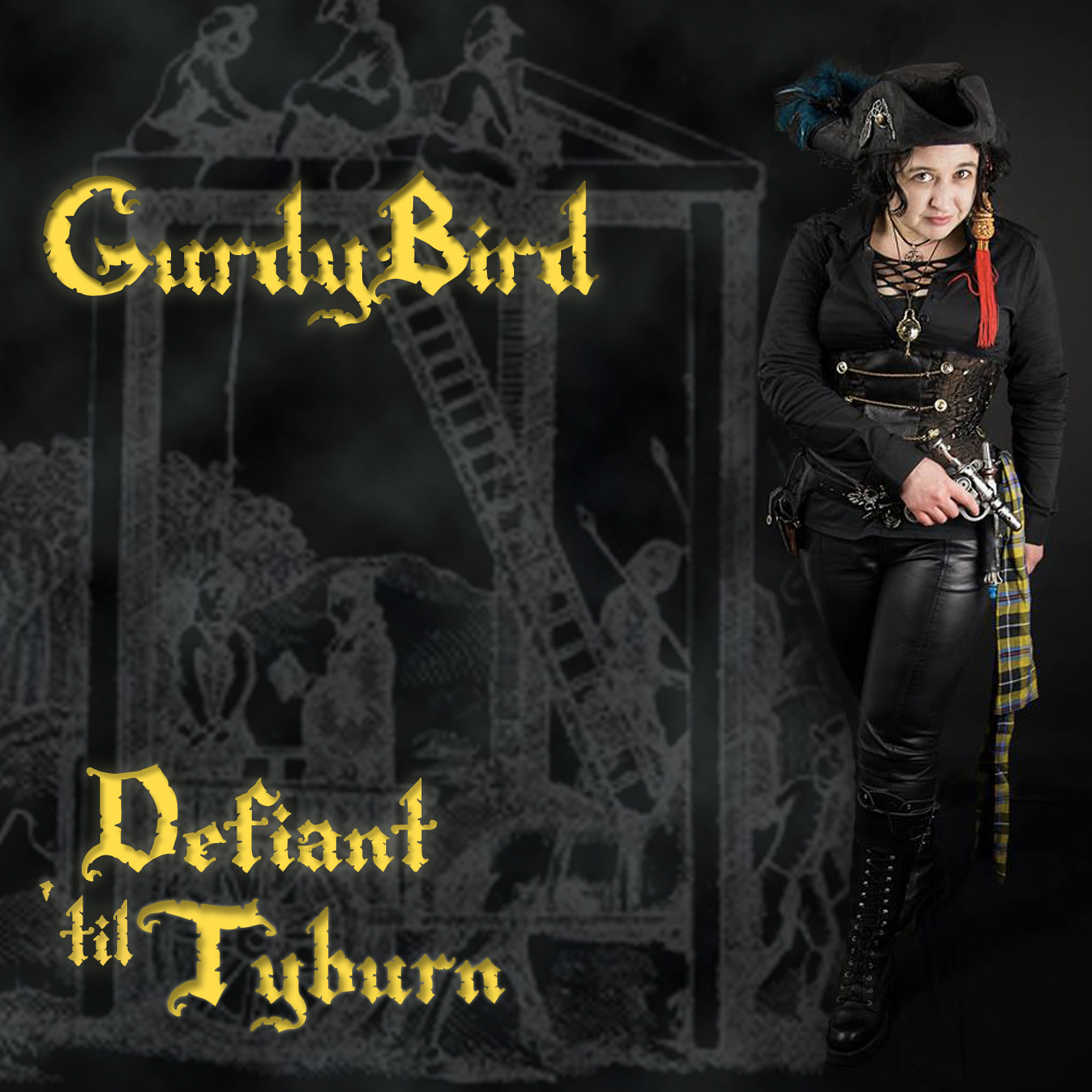 Seraphina's Steampunk Ball, St Austell, July 5th
Splendid evening at the historical Market House in which I played as part of the fabulous Cornish dance group Tros an Treys, all steampunked up and Alex in full chough regalia! We also had the pleasure of Miss Von Trapp, accompanying on the cello. Also had a solo gurdy moment at the end of the evening.Photograph by Paul Betowski.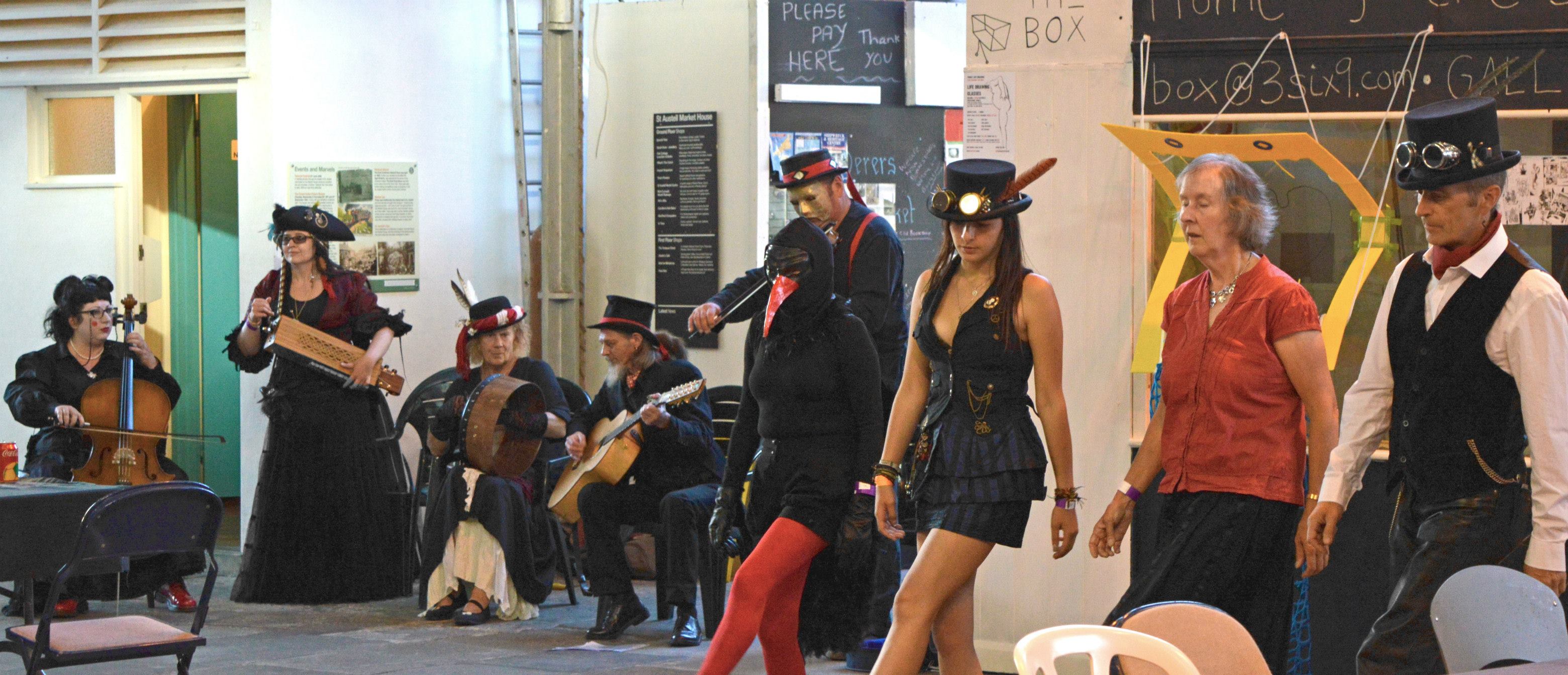 Mock Mayor Elections and Mazey Day Adventures: 26th - 28th June.
Well, the orignal plan was to roam around on Mazey Day, playing a few tunes in nooks in a Mexican Calavera costume. The plan turned into running as a collective for the Mock Mayor elections, as the Buccaneers of Salem: Eddie Williams, Denise Taft, Kymm Sandum, Salem Sourpuss (an 18 year old cat who is also our leader) and Myself, Tamsyn Swingler.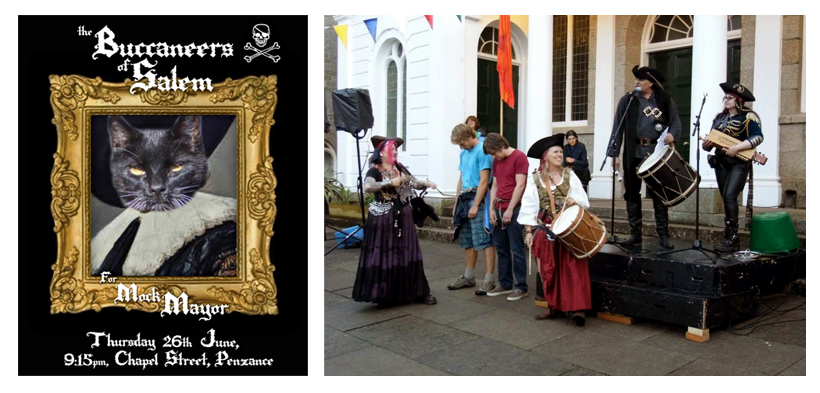 There were 3 other contestants and the competition was very close, and a huge well done to them, we need fabulous folks like them to help keep traditions like this alive. After our acts, speeches, tests, and having our creative skills being put to work, The Buccaneers of Salem were voted Mock Mayors of Penzance 2014 and we all had a folky rave at the Admiral Benbow. Photographs by Shane Davis and Kymm Sandum.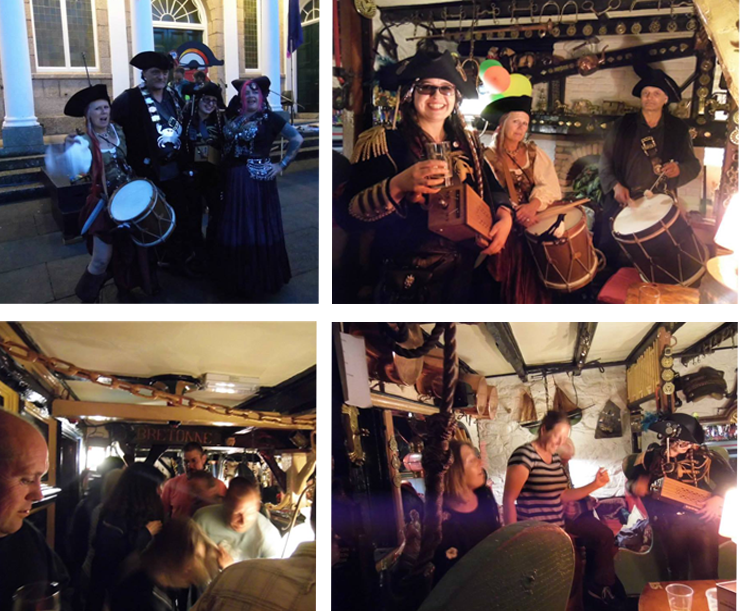 The next day we were interviewed by the good people of Penwith Radio and played a couple of tunes for the listeners, thank you for having us! Photo by James.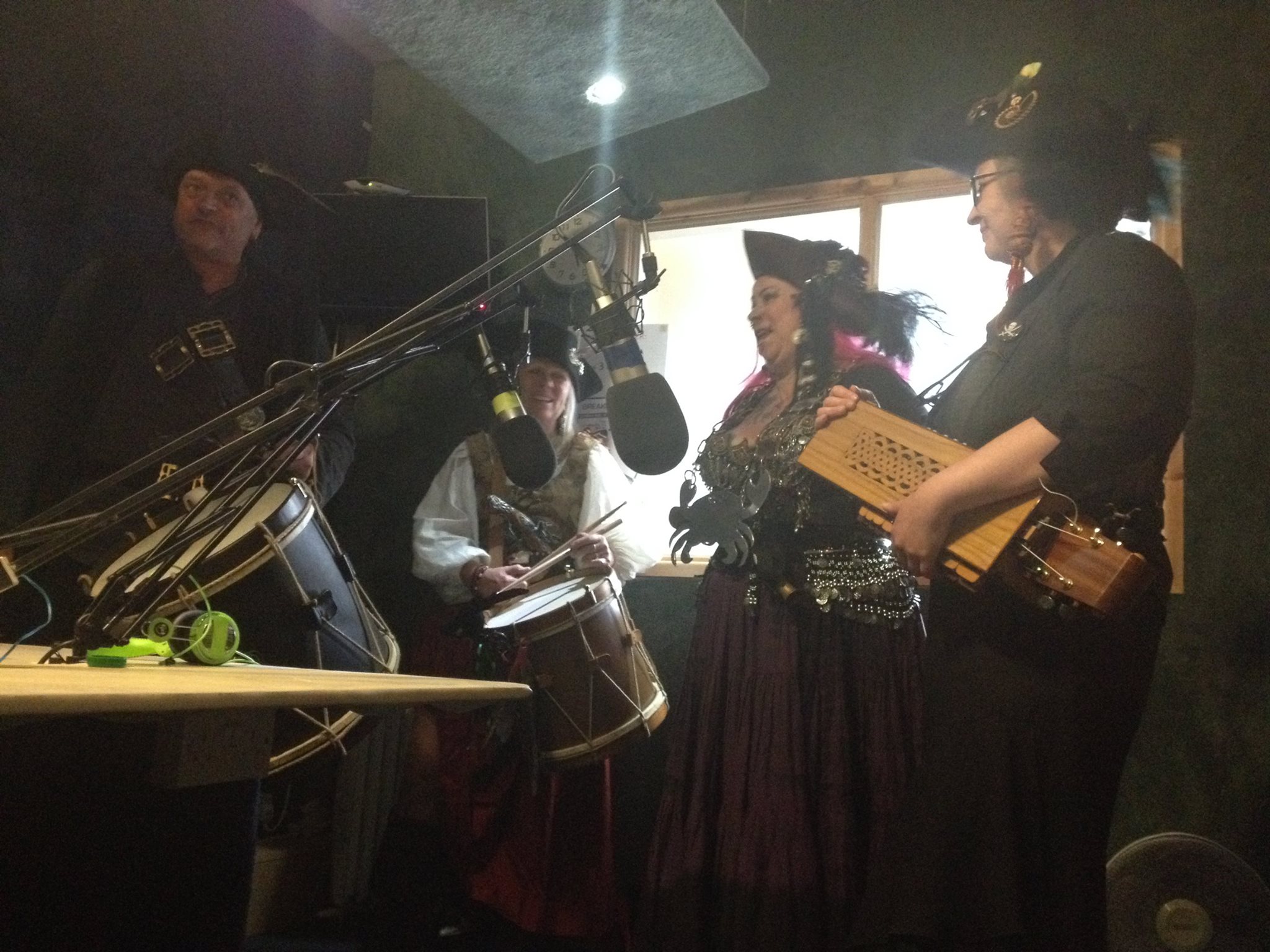 The next day was Mazey Day, and as Mock Mayors we headed up the Civic Parade, with a heroic sculpture of Son of Cornwall, inventor Sir Humphrey Davy. This photo is from The Tweet Bus.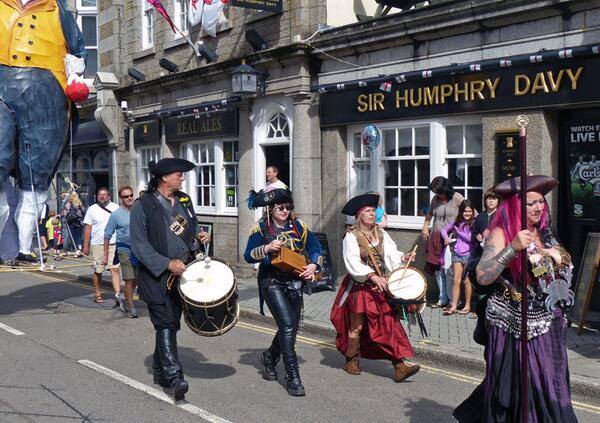 I couldn't make the other parade as it clashed with my set but it looked fantastic! Thank you universe for not raining! Second set I took to the original plan of Calavera Catrina persona and roamed about too. Fantastic to meet you if I did, in whatever form you caught me in! Thank you for having me and us, Golowan. Photograph by the mighty Paul Betwoski. More photos here.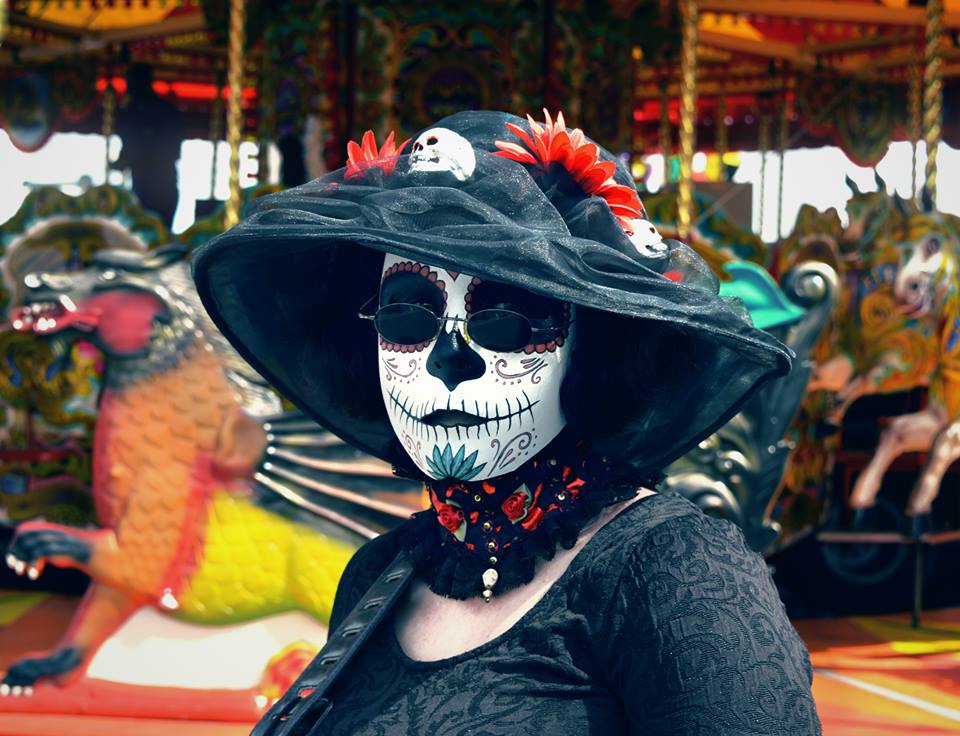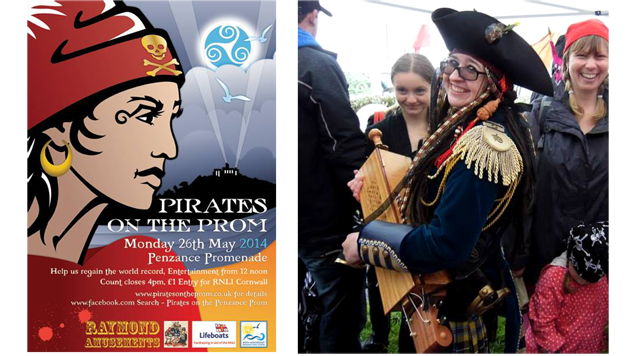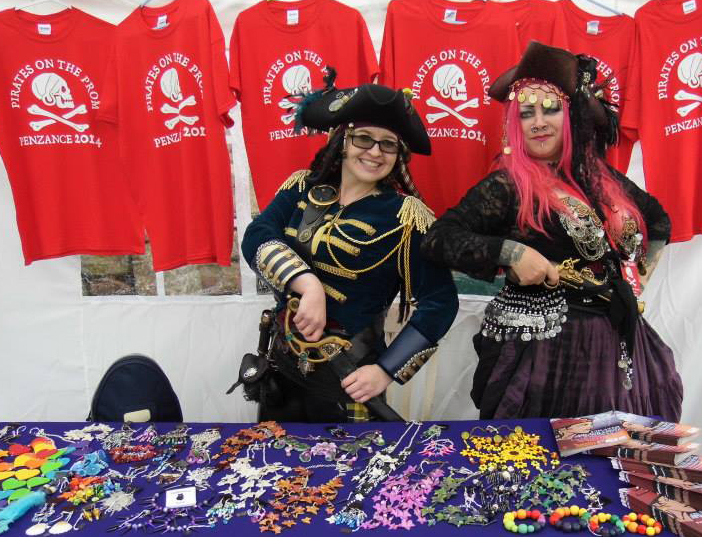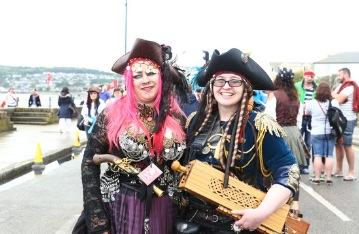 Pirates on the Prom from The Cornishman
I also did my first solo gig at the Blue Anchor Spingo Tent on the 25th May. Big thank you to all who helped and thank you to all who attended in their finery and donated to the good cause, the RNLI. We will reclaim the record next time! With Kymm of Salem's Lot. T-shirts available from the Bag o'Rags.
11th May: This weekend, we were aboard the good ship Irene, getting up to piratey business with the Crew, the crews of Penlee Lifeboat and the airbourne crew of The RNLI, all lifesaving heroes and the reason why we are hoping to get 20, 000 pirates on the prom of Penzance to regain the world record on the 26th May as part of Pirates on the Prom. Each entrant to be counted pays a pound and this goes to the RNLI and their courageous work, fantastic! Let's raise as much as we can for this amazing institute!
Hello all, first thing's first, welcome to my new webpage! I thought it would be a good idea as it would be the hub where all the info could be, instead of on various sites, and incomplete in places. I will include all my social pages on here and more. I also thought, as this year sees me take to various stages, events and adventures here in the Southwest of Cornwall and also Exeter, a nice, concise URL would be useful as a base also! So a massive thank you to the ever so multi-talented Paul Betowski for his help. You can find him here DesignbyPaul and also as Leadox in his musician form: Leadox Many thanks also to those kind enough to allow me to use their photographs in my various shenanigans, those who have supported me so far in liking, sharing, buying and being generally fantastic sorts through everything. My most heart-felt appreciation, maties!